Either way, there is truth on both sides. There is truth to the good and the bad, the ugly and the beautiful. Either way, everything is open to interpretation. This is true, regardless to how we try to get our point across. Don't believe me?
See, we have this thing called bias. We have this thing called selective and hopeful hearing. We have a bias that hears what it wants and an agenda that only hears the highlights and misses the truth that focuses on the heart of the matter. People hear what they want to hear, which is nothing new. We have been this way since the beginning of time, I suppose.
The world is truly an interesting place to me. I think somehow we miss the point sometimes and then we wonder about a silly little question, like "Why?"
I had the chance to speak after a training session just this past weekend. I am open to the idea that I need to learn more. I am open to the idea that I have to learn how to play better in the sandbox with others.
I am also easily frustrated when facts go unmentioned or misreported and I can certainly respect my honest and personal self-assessment to see where I can improve. And as someone looking to make changes and become more influential in the mental health world, I have no choice but to learn.
If I am to better myself then I have to better myself by understanding where I need to strengthen my game. However, still, I'm not sure if I find myself frustrated about the facts but nevertheless, the truth is we seldom listen to the stronger points and our biased opinions can often get in the way.
Rather than think about the difference; I want to get to the point here. I know this is slightly a rant but I think this rant is worth its mention.
For some reason, our society looks to treat symptoms and not the problems. For whatever the reason may be, we look to treat the heart attack after it happens and not before. And for whichever it is; when it comes to mental illness, there are foundations and groups and movements but where is the synergy? Where is the cohesiveness of working together? Why would we fight a war against addiction and alcoholism and yet, meanwhile, there is someone standing on a podium, pounding their chest and saying "Look at me. Look at what I've done!"
I agree the opiate epidemic is terrible but to act as if this is a new thing is inaccurate. The numbers are high. Yet, the fact remains that in 2019, an estimated 69,029 people died from a drug overdose. Nearly 7 out of 10 were due to opiates. I agree this number is tragically high. But there are other drugs out there, killing people, but in different and unreported ways.
Then we look at alcohol related deaths and we see the number is exceptionally higher at 88,000 deaths. But this number is seldom reported. And then if we look at the deaths related to cigarette smoking, sadly, the number is even higher than both opiate deaths and alcohol deaths put together with an astounding number of 480,000 deaths, not including the 41,000 that died from secondhand smoke. What does this say about our society?
As someone born in the year 1972, I remember when HIV/AIDS hit the scene in the 80's. I remember the understanding that this was also sexually transmittable, which, although there was no cure, there were certainly ways for one to stay safe and protect ourselves. Yet still, the virus spread throughout the world, quickly and mercilessly. People knew what to do and what not to do, yet, the cases of virus increased. Why is this?
This is not to create a political discussion nor is this to begin the debate on whether awareness and education was readily available. But instead, this is to point out that there are things we have encountered which were famously reported as deadly and yet, the number of people that died went up and not down.
There isn't anyone around that doesn't know about the crisis with opiates, drugs, alcohol, or cigarettes and really, there isn't anyone around that doesn't know the dangers of unprotected sex. Yet still, these things happen in high numbers.
For the record, this is more than the mindset of "That won't happen to me".
We have become a society that looks at actions and symptoms. We treat symptoms. And then we wonder why the problems haven't gone away.
I listened to a young man tell me why we need more gun control. He said we need more laws. He said we are making it easier for killers to kill people. I never argue about things like this. I believe in the right to opinion. Plus, nowadays, political differences cause fights and to be honest, I'm too tired of fighting this way.
In any case, removing a method to kill does not take away the other methods available. Plus, there are gun laws in place which are pretty strict. And secondly, murder is pretty illegal. I think murder has to rank high up in the top as "The most illegal thing you can do," and yet, the laws against murder still do not stop the number of killings each year. Therefore, if one law is not a deterrent then why would another law be a deterrent? Laws do not change the motivation. Break them. And what's behind this other than the unmentioned pathology?
I wonder if anyone remembers the bug lamps we used outdoors. There was a little fluorescent black-light inside, covered by a grating and the bugs would be zapped and electrocuted when they flew into the light.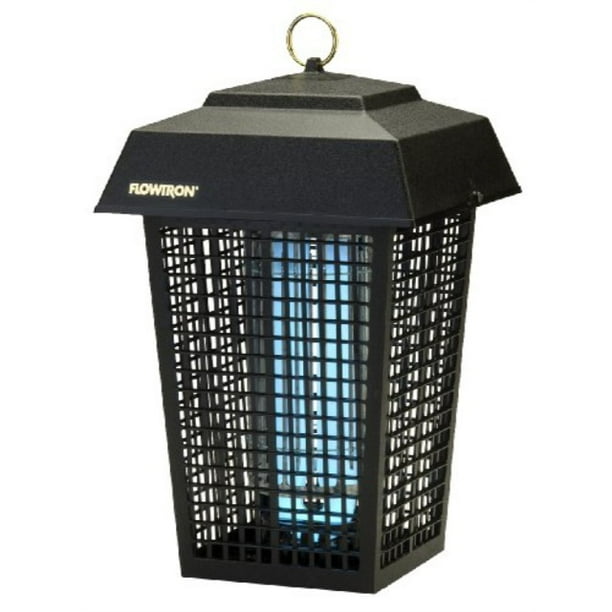 I would like to think we are smarter than this. At least I would hope so. But yet, here we are, dying in such high numbers with all the warnings one can mention, and still, like moths to a flame, we still go forward.
Years back, I was part of an opiate initiative. The directors sent an email urging me to tell my clients to stay away from certain, well-known drug spots and the bags that come with specific names on them. The email was somewhat lengthy; however, mine was very quick and to the point.
I wrote back, "No."
The response was, " We are telling you to do this."
"No"
"We want you to do this."
"No"
"Why won't you do this?"
"Because I'm not here to advertise."

See, if I would have told my clients that were unwilling to stop about the bags that were killing people; they would have gone straight for it because it must be that good. Sometimes removing people from the influence is the only way to help them stop. I get that. But if we do not remove the reason behind the influence then the influence will never stop.
I grow tired of treating heart attacks after they happen. I grow tired of weekly phone calls about someone else that either went to jail or to their grave. I am growing impatient with the current strategy because there is a war going on and I'm tired of watching good people surrender their lives to a deadly and unseen enemy.
Ever wonder how the numbers of people that die due to crutch-related deaths are so high? And by crutch, I mean the habits we use as a sense of comfort. Whether its a cigarette or a pill, a drink, a needle, a pipe, I always wonder why we address the symptoms and not the self-destructive nature itself.
Maybe if we treated the self-destruction patterns itself, perhaps people wouldn't look to destroy themselves (or others) as much as they do.
A good friend of mine told me, "You just keep being you."
He told me, "And don't get so angry. You can't help'em all."
No. I can't. But that doesn't mean I can't try and this doesn't mean I can't help create a plan to work on our society. I'd rather help people before the heart attack happens.
End rant-